LABELS

Labels are possibly the most important part of your printing requirements. Poor quality materials provide for poor printing results and could also damage your print head. They will increase the level of maintenance and downtime required on your printers. Cost can vary greatly, pushing up the cost of production dramatically over the course of year.
That's why, Barcode Solutions Ltd can provide you with the highest standard and best price possible.
Ordering Labels
When ordering labels it is important to specify the width, height and quantity per roll required. It is also beneficial for us to know the use of the labels, for example Address Labels, Bottle labels, Shelf labels, Shipping and so on, as this can help us determine the best material.
We also supply ZEBRA BRANDED supplies. Simply send us a product description required or part number and we'll take it from there.
Discover the Value of Zebra Supplies
Zebra has intimate knowledge of thermal printers and understands the importance of using quality materials and processes.
When you use high-quality, pre-tested, reliable Zebra Supplies you can rest assured that the supplies you rely on to provide critical data to improve your operations, don't negatively affect your operational productivity and efficiency.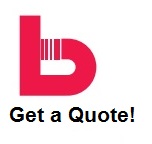 Please Contact us and we will be happy to quote you without delay.