Label Printers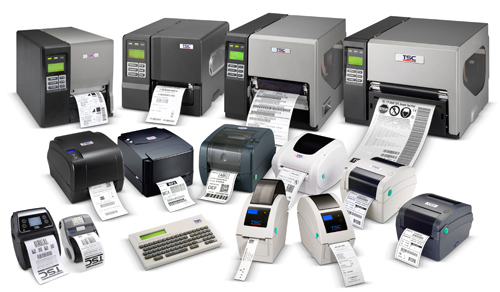 Barcode Solutions Ltd. specialise in label printers. We have the right label printer for you. We are suppliers of Thermal Label Printers from all leading manufacturers. Zebra, Toshiba, CAB, TSC, Datamax and many more. No matter what you need to print on or how small the label, you have a solution with us.
Types Of Label Printers
There are 2 main types of Thermal Printer.
Direct Thermal : Heat sensitive paper labels to produce black text, barcodes and images. The print will last for 6 – 12 months before fading unless it is exposed to direct sunlight.
Thermal Transfer: Standard paper or synthetic labels with a thermal transfer ink ribbon to produce a permanent print. (Thermal Transfer Printers also are Direct Thermal, you will just need the correct type of material).
Our printers come in various types from Mobile Printers to Compact Desktop Printers. From Rugged Industrial Printers to full colour inkjet label printers.
Label Design Software: With most of our label printers you will get a free basic label design software to allow you design and print your own labels.
Stand Alone Options: Many printers can be used as stand alone printers. Using a keyboard and / or barcode scanner you can include variable data to your label without the need for a PC.
If you need help to choose the best options for you please CONTACT US at any time and we will assist you.