Primera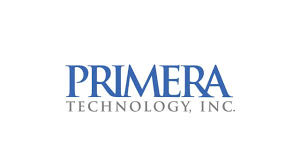 Print graphics, photos and bar codes on labels with Primera Technology's LX-Series or CX-Series Colour Label Printers.
Printed labels are water- and scratch-resistant! Substrates can include matte, semi-gloss and high-gloss materials in paper and polyester.
Manufacturers and private labelers use the Primera label printers to print coffee labels, wine labels, cosmetic labels, gourmet and speciality food labels, personalized labels, bottled water labels, baby food labels and so much more. To give you some ideas please find below a list of our key applications and markets:
General Markets
Bearings
Beverages (wine, water, juice labels)
Business applications (customized business cards)
Cobblers
Events, meetings, conventions (badges, concert/theatre/cinema tickets)
Food (food manufacturers, food services, coffee growers, retail shops, beekeeper, signs, catering)
Fund raising
Hospitality products
Personalisation (customised labels in all markets, e.g. weddings, anniversaries etc.)
Promotional products (corporate gifts, gift baskets and boxes)
Speciality advertising
Vineyards and distilleries
Packaging and retail (barcode labels, retail coupons, box-end labels)
Primera Colour Label Printers are reliable, easy to use and are built to a high standard.